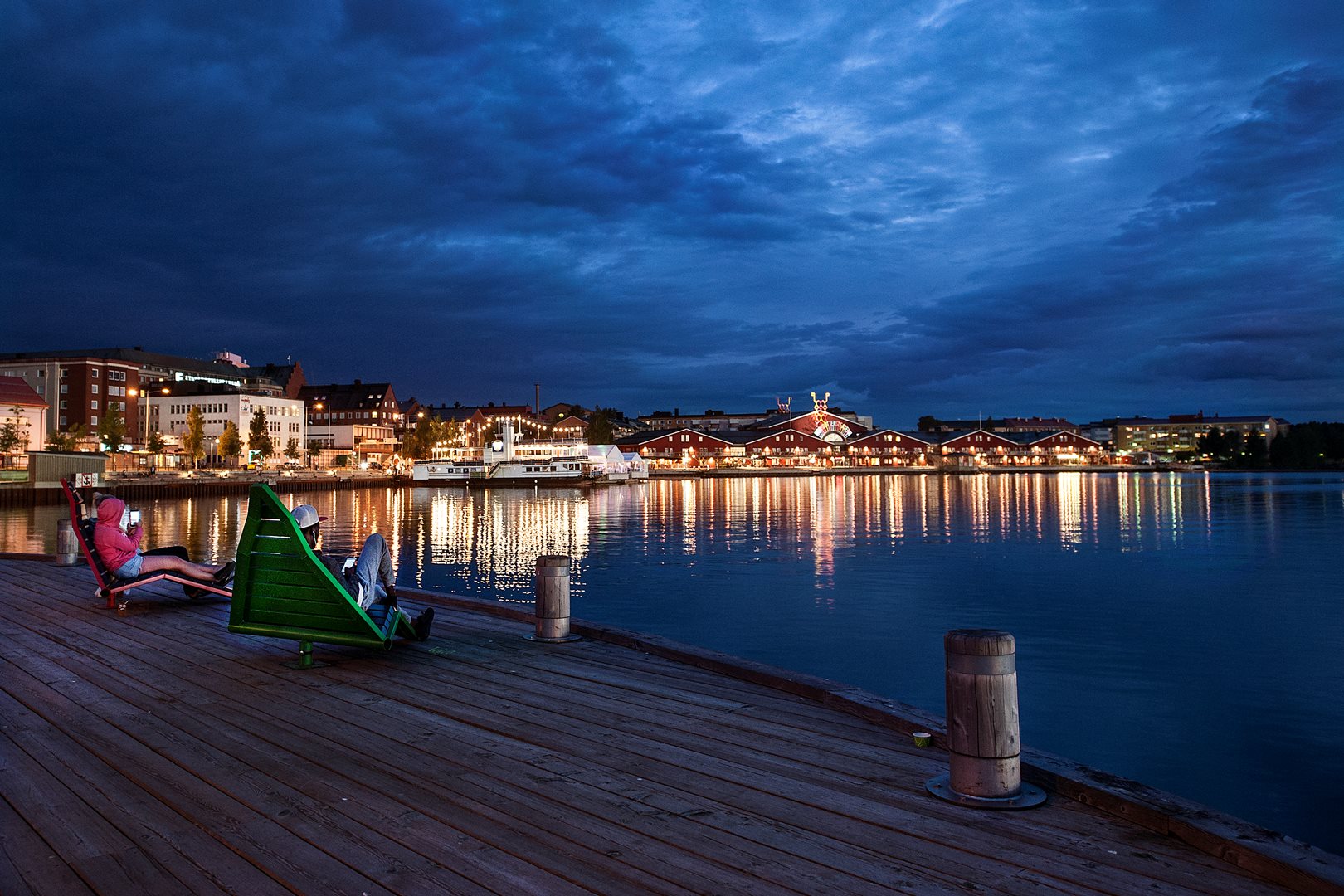 Accomodation
Sleep well in town or near nature.
Luleå is known for being a welcoming city and we offer a wide range of accommodation options, from luxurious hotels to cosy cabins or beautiful camping sites. What ever you chose we promise you a good night's sleep.
Since Luleå is an age-old meeting place, with a long tradition of welcoming hospitality, naturally, the city offers a wide range of accommodation options, close to the natural environment, or to the pulse of the city. Maybe begin, or round off, your visit by exploring the city? In general, the standard of accommodation in Luleå is high and you have plenty of options, hotel chains such as Scandic, Elite and Best Western, as well as private alterna­tives. 
High­class Clarion Hotel Sense and Hotell Savoy, both with spa facilities, restaurants and bars, are located near the city centre. Those of you who are looking for more afforda­ble options have several hostels and budget hotels to choose from. Timbered, rustic charm can be found at Brändön Lodge, out by the sea and enveloped by the forest. Out on Hindersön in the Luleå archipelago lies Jopikgården – a well­ preserved treasure. Why not spice up your stay by making the accommo­dation an adventure in itself? Try camping at First Camp for example. The perfect way to become at one with the natural environment, the forest and the tranquility. Less than an hour away from the airport and the city, several other spectacular, natural accommodation options await you – where you will find memories to last a lifetime.
Lets find your next stay!
We'll help you find the perfect accommodation!
Plan your next meeting or event in Luleå