Accommodation in Luleå archipelago
Listen to the silence and experience the tranquility, rest you eyes where the unobstructed horizon meets the sky and recharge your batteries with energy from the vast, white vistas. Here there is plenty of room to just be, let your mind wander and find its way home. To you.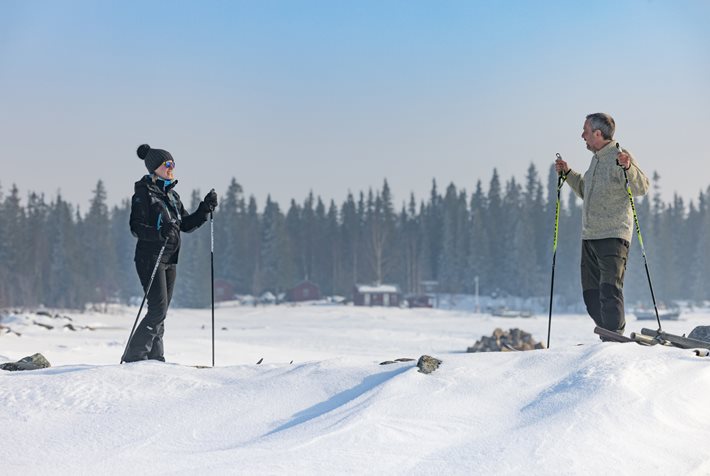 Accommodation in Luleå Archipelago:
Jopikgården – a charming and personal hotel, hostel and restaurant located on Hindersön island in Luleå archipelago.  During the winter months you can reach the island via the ice road that starts at Hindersöstallarna, 14 km from Luleå city.
Brändö Lodge – easy accessible by car with a view of the sea, surrounded by nature and a lovely beach well suited for families. This place offers something for everyone, whether you travel with family or alone. They offer a lot of outdoor activities.
Luleå municipality's archipelago cabins – Luleå municipality offers cabins for rent all year round on the islands Kluntarna, Brändöskär and Småskär.
Klubbviken – located on Sandön island in Luleå archipelago. They offer cozy lodging just by the seafront, sauna and restaurant plus lots of activities. 
"Lärarbostaden" on Hindersön island – rent the teacher's home in the old school from Hindersön's local community association.