Events
Children's Sunday
Time for Children's Sunday, where the children get extra focus in Kulturens hus. There will be creative activities in the Art Gallery and the City Library as well as a performance in the Lilla salen.

City library
13.00–15.00 The great library adventure. Follow the clues and become part of the story.

Konstlabbet, Konsthallen
13.00–13.15 Family viewing. We check out the exhibition Expedition Art works made by artists who have been on real adventures - research trips to the North and South Pole.

13.15–15.00 Workshop in the Art Lab together with a teacher. After we discover the exciting works of art in the exhibition, we go to the Art Lab and create our own adventurous art.
From about 3 years.
Limited number of seats. Book via: konsthallen@lulea.se. Drop-in subject to availability.
Free entrance.
Arr: Art Gallery

The entrance foyer
Parent support participates in Children's Sunday by informing about its wonderful activities in the entrance foyer.

"We will come up with something fun and exciting so that we can get in touch with a lot of parents and bring information about our activities in several different languages, greets Pia Keisu from Föräldrasupporten.

Performance, Lilla salen
14.00 Full ös with Hasse ja Helmi Tornedalsteatern's popular characters Hasse and Helmi, or Hasse ja Helmi as it is called in Meänkieli, are now back with an exciting and fast-paced musical theater adventure.
The friends Hasse and Helmi are quite different, but still best "kaverit", friends. Hasse is formal and wants order and order, while Helmi is open to new ways of thinking. Here they offer musical theater that contains lots of song, music and dance where the audience can learn several new words in Meänkieli in a playful way. Read more here.

Welcome!
Dates
Sunday 22 Oct 12:00 - 15:00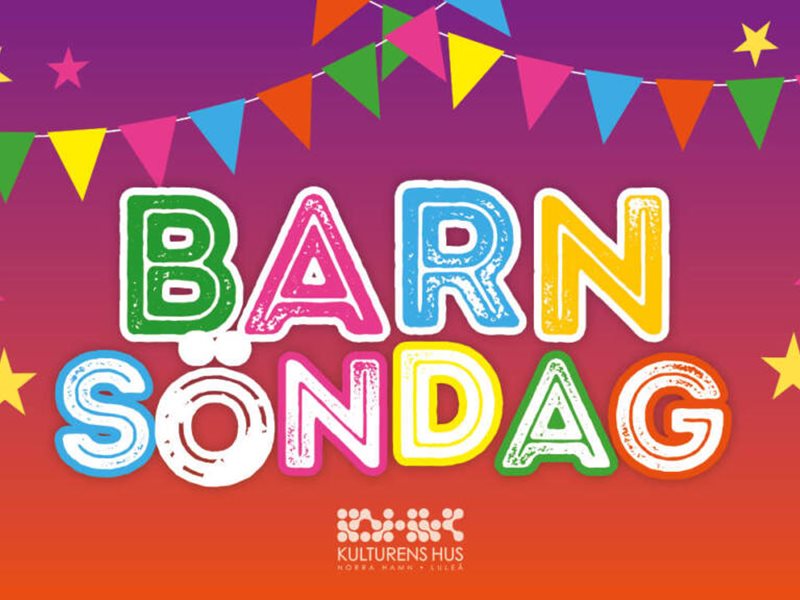 Location
Kulturens hus
Skeppsbrogatan 17
972 31 Luleå