Events
Dark Funeral + support: Offerblod
They have toured intensively all over the world - and this autumn they will take their place on the Swedish stages. On October 14, Dark Funeral comes to Kulturens hus.
30 years ago, Dark Funeral ascended the black metal throne. There, the band's founder and frontman Lord Ahriman (with roots in Luleå) and his crew have sat safely ever since.
With more than a million followers on Facebook, hundreds of thousands of records sold and sold-out tours worldwide, Dark Funeral is one of the biggest bands of its genre.
The latest record "We Are the Apocalypse" was released last year and received a fantastic response from both press and listeners. The following summer was spent on festival stages around the world and during the following autumn the band began an intensive tour in North America and Europe. A tour that, a year later, proved to be barely stopped. After a long and slow wait, Dark Funeral is finally coming back to Luleå and the House of Culture again, just in time for the October darkness to settle over our end of the country.
From 13 years in the concert hall (due to sound restrictions) and 18 years in the bar.
Dates
Saturday 14 Oct 19:30 - 20:30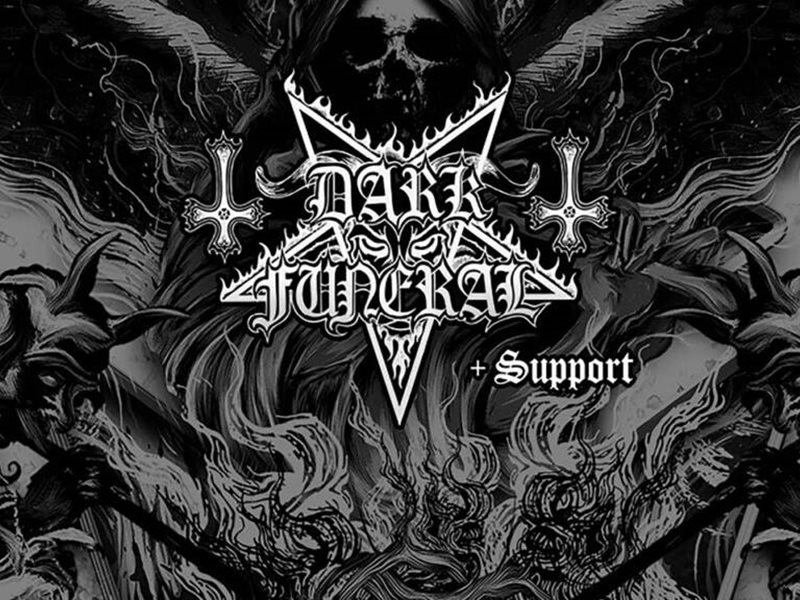 Location
Kulturens hus
Skeppsbrogatan 17
972 31 Luleå