Events
KiN's art excursion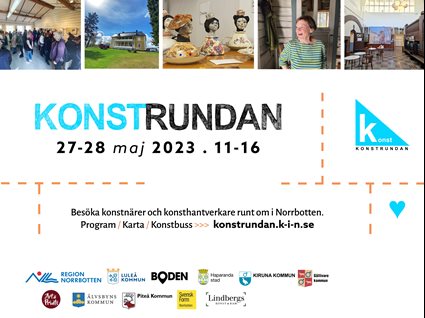 Welcome to KiN's annual art excursion – always the last weekend in May.
Artists and artisans from all over Norrbotten open up their homes, studios and showrooms to the public. Welcome to take part in local original art – take the opportunity to have coffee and meet new people and places.
For the full program and information about our free art bus, visit our website.
Dates
Saturday 27 May 11:00 - 16:00
Sunday 28 May 11:00 - 16:00