Events
Legends – Kamea Dance Company
Two master choreographers pay tribute to the legends Patti Smith and Tom Waits. An unforgettable evening!
Legends contains two fantastic works – Thin Skin by Marco Goecke and Rain Dogs by Johan Inger. Marco Goecke's choreography "Thin Skin" is a tribute to the punk rock icon and poet Patti Smith. Goecke has turned six compositions by the godmother of punk into dance. The singer's rhythmically sophisticated, sometimes breathless lyrics form a powerful synthesis of sound and image with Goecke's language of movement.
It's starting to rain. A dog, curious and confident. With his sense of smell, he moves beyond ordinary boundaries to discover what lives far away. He suddenly can't find his way back, the rain washed away every trace. This metaphor is the starting point in a world where Inger explores relationships, identity and gender. Systems that we as individuals try to follow, sort of rebel against, all to the music of the legend Tom Waits.
Dates
Tuesday 25 Apr 19:00 - 20:00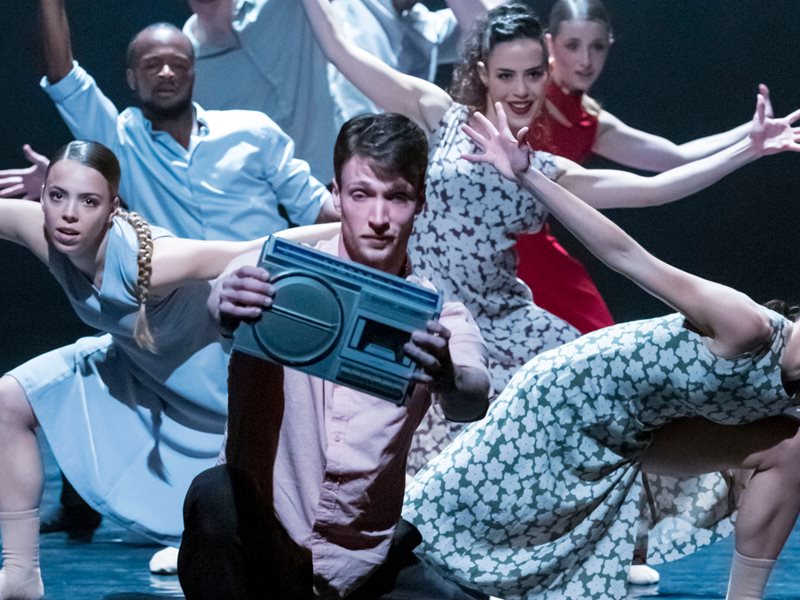 Location
Kulturens hus
Skeppsbrogatan 17
972 31 Luleå