Events
Warrior women
Based on 'The Unwomanly Face of War' by Nobel Prize winner Svetlana Alexievich.

The Nobel Prize Committee called her work "a monument to suffering and courage in our time." Svetlana Alexievich interviewed more than 300 women from the former Soviet-Union about their experiences in the Second World War. Women, often girls, who went to war in 1941 to defend their country against Hitler. Woman from Russia, Belarus, Ukraine, Georgia and Siberia who fought together.

Partisans, fighter pilots, mechanics and snipers. Instead of brides, they became soldiers. They fought like the men, rifle and bayonet at the ready. The women carry guns that are sometimes bigger than themselves or as if the gun were a doll.

They were captured, tortured and killed. Faced with terrible atrocities, they remained courageous and unyielding. Women who were not allowed to be women for four years.
They kept silent for a long time. What they experienced at the front was too horrible.
But they have not forgotten.

Karina Holla, winner of the Theo d'Or 2018, the Dutch price for the best actress, tells their story. The story of unimaginably strong women in unimaginable circumstances.
Dates
Thursday 9 Nov 19:30 - 21:00
Friday 10 Nov 19:30 - 21:00
Saturday 11 Nov 19:30 - 21:00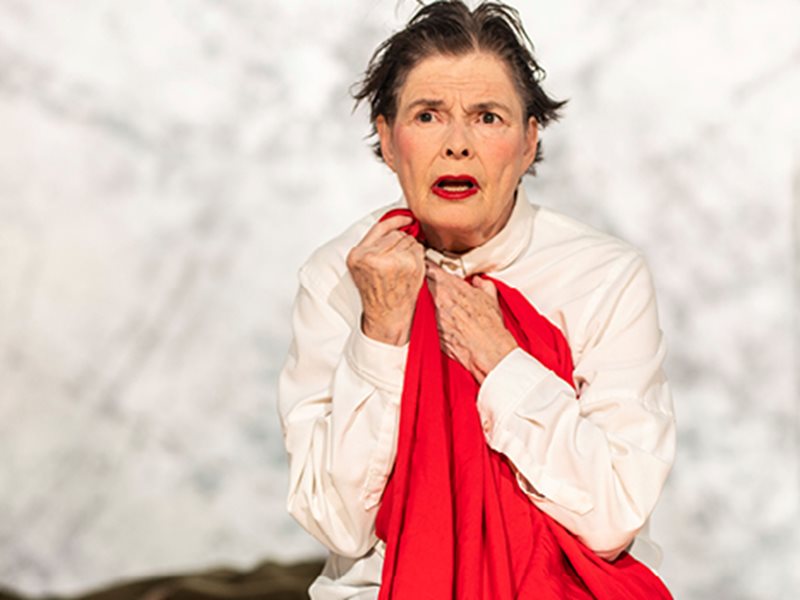 Location
Norrbottensteatern
Norra Strandgatan 3-5
972 39 Luleå