2021
LIVEMUSIK WITH TREMAN
"TREMAN"
With folk music from the north and the rest of the world, TREMAN creates a lyrical mix of torn songs and fine-tuned singing in Swedish and Meänkieli.
Everyone in the band has long experience as a musician in Norrbotten.
Hasse Alatalo, vocals, guitar and accordion have played with the group Norrlåtar and several other constellations.
With his double bass, Johan Andrén also gives charter to both the Luleå Symphony Orchestra and the Black Island Stompers.
Janne Olofsson, violin, and flute have, among other things. played with Norrlåtar and the Roma group Terno drom. "
The show takes place outdoors in good weather and then has no limit on the number of visitors.
If the weather is bad, the gig takes place indoors and then the number of visitors is limited to 40.
You are all very welcome!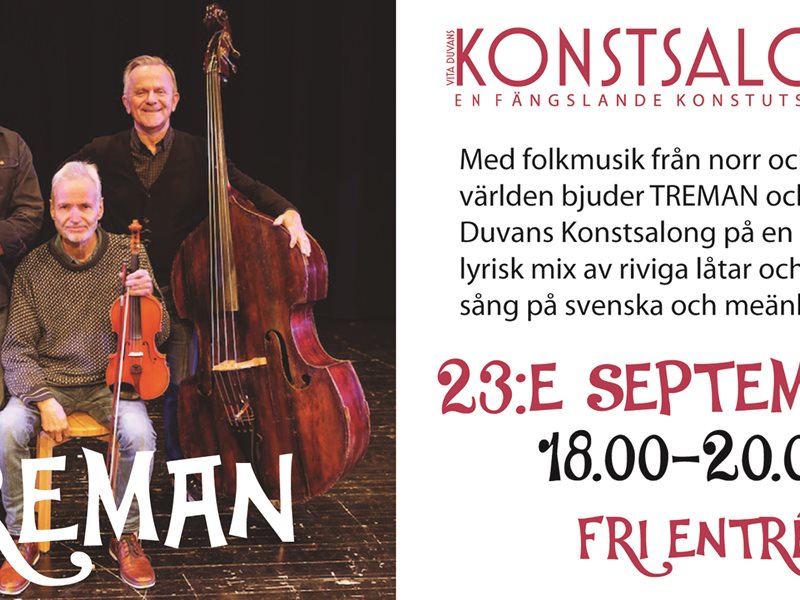 Location
Fd. fängelset Vita Duvan
Stationsgatan 3B
97238 Luleå