2022
Ett monster av mossa och metall
In Dini Machado's unique dance work, scenography and costume are intimately linked to her physical expression. Often to the extent that the clothes clearly affect the movements, and that the dance itself changes the whole room.
With an unlockable decor, Machado creates a surreal landscape, where dance visitors can experience the work from the inside, sitting on scenographic elements. By being in the same space, the distance between dancers and the audience is bridged and conveys sensations that can be contradictory, "as if moss grew on metal".
In Ett monster av mossa och metall (A Monster of Moss and Metal), he portrays emotions linked to migration. Prior to the work on the production, several people who have moved or moved from one country to another have been interviewed, an experience that Dinis himself also shares.
In Ett monster av mossa och metall, feelings of anxiety and trauma are given a physical as well as a poetic form. It becomes a kind of healing ritual - both alone and divided, sad and hopeful.
Length:
60 minutes
Cast: Dinis Machado
Artistic team
Choreography, scenography and costume: Dinis Machado
Music: Gerald Lombano
Choreographer Assistant: Mandi Tiukkanen
Director: Litó Walkey
Costume sewing: Conceição Moreira
A production of Riksteatern
Guest performance by Luleå Riksteaterförening, in collaboration with Riksteatern Norrbotten.
After the performance, Dansinitiativet invites to a soup dinner. During the dinner, you get the chance to mingle and socialize with your audience colleagues and together reflect, talk and land in the performance you have just experienced.
The soup is vegan and gluten-free bread will be available. When booking, please indicate if you plan to stay for soup.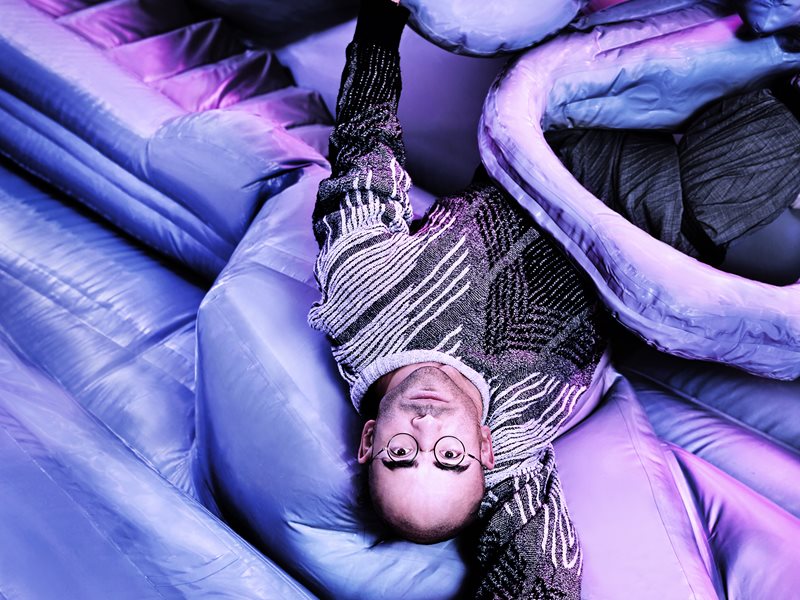 Location
Dansinitiativet
Ålgatan 7E
97334 Luleå