2022
Hela havet stormar
A dance and theater performance about the courage it takes to sail alone around the world. From 10 years.
In times of storms, isolation, silence and radiant sun. "Hela havet stormar" (The raging sea) is inspired by the true story of Laura Dekker, the world's youngest person to sail around the world alone. She was 14 years old when she set out on her boat Guppy 2010. It is also a story of facing death, grief and loss. About the Sailor in all of us and about the knots that are our relationships. And about the ability to hoist sails again after the storm.
"I wanted to create a performance that gives the feeling of sitting by the sea, feeling the waves crashing towards the shore. To be able to reflect on all the life that the sea gives and takes. To marvel at its smallness in the universe and at the same time be filled with the power of the water masses. To music by Enya, Zola Jesus and inflatable pelicans. " / Carl Olof Berg, director and choreographer
The playwright and activist America Vera-Zavala has written the script "Seglarinnan, Havet och Döden" (The Sailor, the Sea and Death) for the performance and the all-around artist Tove Berglund has created space, costume and light. In the ensemble we meet two dancers and an actor. Isak Nordström graduated from the Theater Academy in Luleå in 2019 and Julia Ehrstrand is back in Sweden after many years as a dancer and educator in New York. Knut Vikström Precht has a broad background as a dancer in Ultima Vez (BE) and Zebradans (SE).
Carl Olof Berg has previously directed "Rapport från ett omklädningsrum" for Västmanland's theater which was selected for bibu 2018 and "Hopp och hinder" for Regionteater Väst which was selected for bibu 2020. His home loan project "Hemma hos dig med Carl Olof" with over 260 home loans arranged by the Riksteatern were nominated for the Swedish Theater Critics' Dance Prize 2018. He has a master's degree in choreography, a Swedish Championship silver in Lambada and a Värmland championship in single disco.
On stage: Julia Ehrstrand, dancer and actress.
Choreography & direction: Carl Olof Berg
Screenplay " Seglarinnan, Havet och Döden": America Vera-Zavala
Room & Light: Tove Berglund, Carl Olof Berg
Costume: Tove Berglund
Technician: Calle Mårtensson
Producer: Erika Pekula Pettersson and Nadja Nilsson
Target audience:
From 10 years and older
Length:
50 min
With the support of Luleå Kommun, Konstnärsnämnden, Kulturrådet, Region Norrbotten.
In co-production with Lule Stassteater.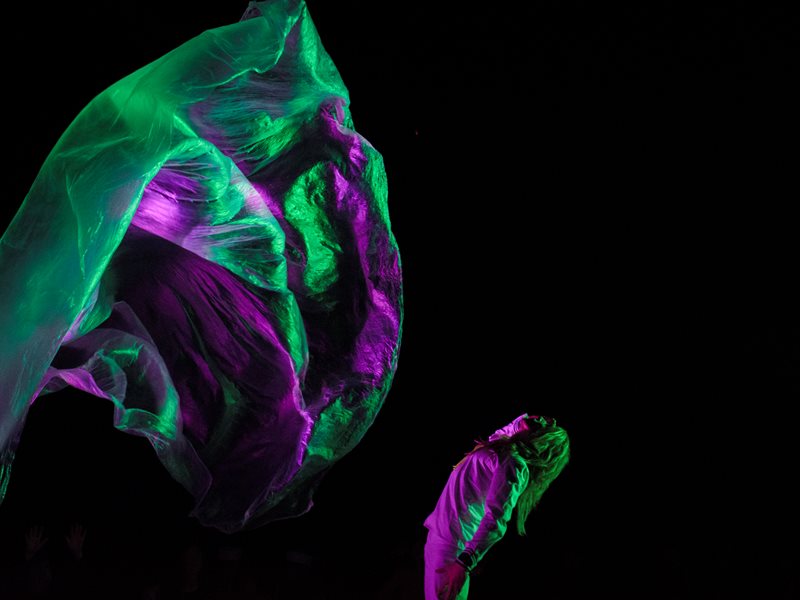 Location
Dansinitiativet
Ålgatan 7E
97334 Luleå