2022
Same same and different
A children's and youth performance for the ages 6-10 years and their families about physical differences, conditions and thoughts that one as a human being can have around their body.
The performance's theme is based on the 30 cm length difference between the dancers. To identify oneself and be identified by what one looks like and to be respected through achievement. A physical journey where the dancers in their differences and similarities meet each other and the viewer. Compare, measure and count.
The performance premiered in 2015 and was then played for more than 700 children and young people in Norrbotten and Stockholm. In the spring of 2021, the performance will have a new premiere and is offered to municipalities, schools and organizers for tours during the year.
On stage: Erika Pekula Pettersson & Marie Wårell
Choreography: Erika Pekula Pettersson & Marie Wårell
Costume: Lotta Andersson Högberg
Artistic director: Per Sundberg
Producer: Nadja Nilsson
Technical assistance: Calle Mårtensson
Target audience:
Children 6-10 years and their families.
Duration:
30 min
With the support of Luleå Municipality, the Norrbotten Region & the Swedish Arts Council.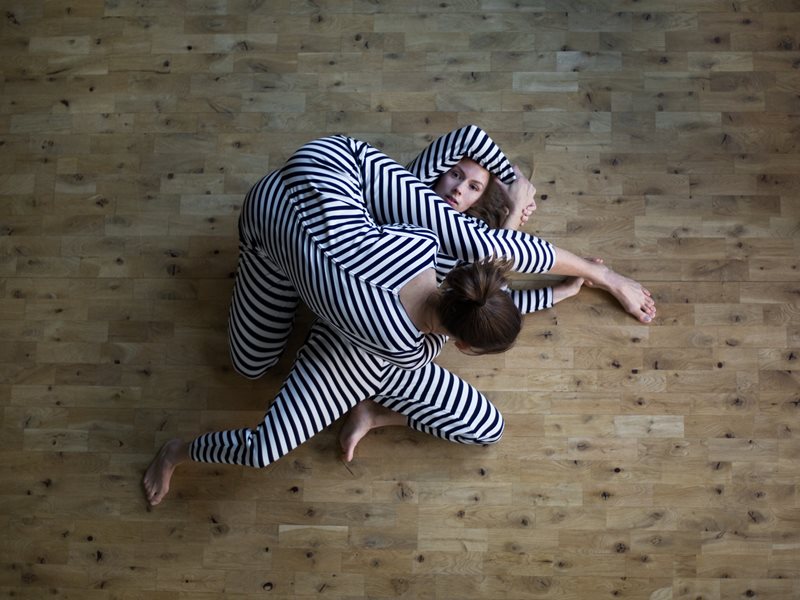 Location
Dansinitiativet
Ålgatan 7E
97334 Luleå