2022
Swedish Stars
Magnus Backlund interprets Tom Jones. Adorena Thörn interprets Barbara Streisand.
Magnus Backlund, who won Fame Factory and Melodifestivalen in 2003, is our Swedish Tom Jones with a voice that really resembles Jones.
Adorena Thorn, singer and songwriter with songs played on international and Swedish radio who is also a unique ventriloquist who can imitate different voices (children and old) and also Sweden's Barbra Streisand with a voice similar to Barbra.
The show features 2 legends, known from the 1960s, Trio Me Bumba & Carl Erik Thörn.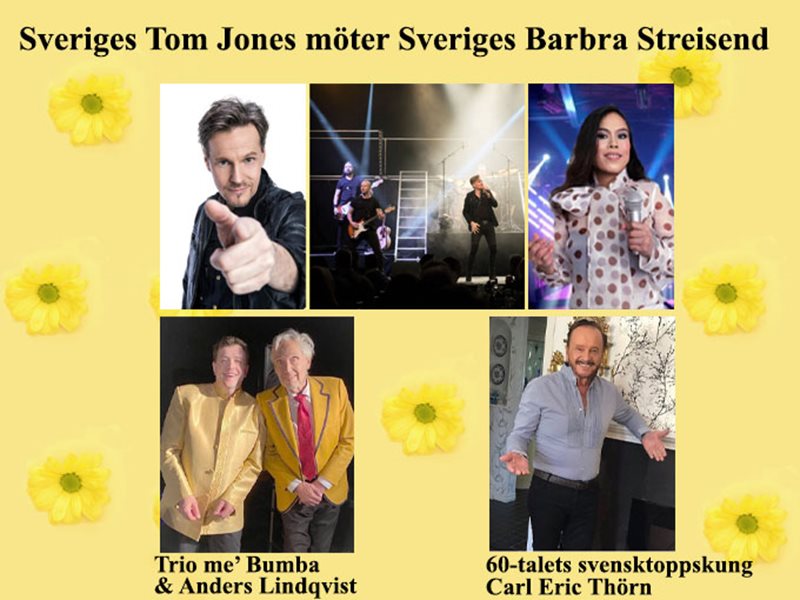 Location
Stadsparken i Luleå
Rådhustorget 5
972 32 Luleå