Events
Evening viewing
Come to a rewarding guided art viewing in the evening, 18.00 o'clock! You will find out more about the art in the current exhibitions. Evening tours take about 30 minutes.
KRISTER HÄGGLUND – HJORTRONLANDET
Krister Hägglund (b. 1958) lives and works in Skellefteå.
In his exhibition Hjortronlandet, the starting point has been to work in the footsteps of the writer Sara Lidman.
2023 is 100 years since she was born. Hägglund was commissioned by the municipality of Skellefteå to make a photographic design project for Sara Kulturhus, which opened recently, with precisely the theme around Sara Lidman and her so often depicted environment around Missenträsk, where she grew up, as a starting point.
That project also became an exhibition and, like many other projects for this doldis among Swedish star photographers, a book.
In 2022, he has also been awarded the Arbetets museum's documentary photo prize, and here is an excerpt from the justification: for his unfailing eye for composition as well as for the low-key absurdities of existence. In her pictures, Krister highlights both the crooked, fragile and the surprisingly poetic of both places and people, and lets us look at them with new eyes and great tenderness.
Krister is one of Sweden's few remaining museum photographers, employed at Skellefteå museum. A persistent and hard-working photographer, well worth highlighting in the spotlight, with the hope that he will continue to develop his own projects.
TOWE LANDENIUS
Towe Landenius (b. 1966) has held Luleå Municipality's studio scholarship during 2021/2022, which means free studio space in the Kronan area and access to KKV Luleå's various workshops and studios.
Natural science and technology have always interested the artist who grew up in Germany and Västra Götaland. Through studies to become a civil engineer and working for several years, the interest in color and form took over and a new period of study began at Sunderby Folkhögskola.
Today, Towe Landenius has been living and working as an artist in Luleå for many years. Artistically, she expresses herself in different materials and techniques, but in this exhibition, which reports on the time in the scholarship studio, the focus is on painting, but ceramic sculptures will also be shown.
The interest in objectivity within the scientific approach she has been trained in and has been active in for so long is still palpable and guides the choice of subject and working method, but also reflections on our pursuit of a safe and comfortable existence. Contrasts and constructions, patterns and repetitions are things that interested Landenius in painting, regarding ceramics it is the fascination in the shaping of clay that she devotes herself to and it is mainly through turning that creation begins.
The exhibition is the artist's first major solo presentation.
LULEÅ MUNICIPALITY'S ART PURCHASE 2022
We show the art purchases that Luleå Municipality made during 2022. The artworks will be placed after the exhibition in the premises where Luleå Municipality conducts business. As citizens and employees of Luleå municipality, you are welcome to submit suggestions for future locations of the artworks that are created in different techniques and materials with varying expressions. Welcome!
Dates
Thursday 16 Feb - Thursday 16 Feb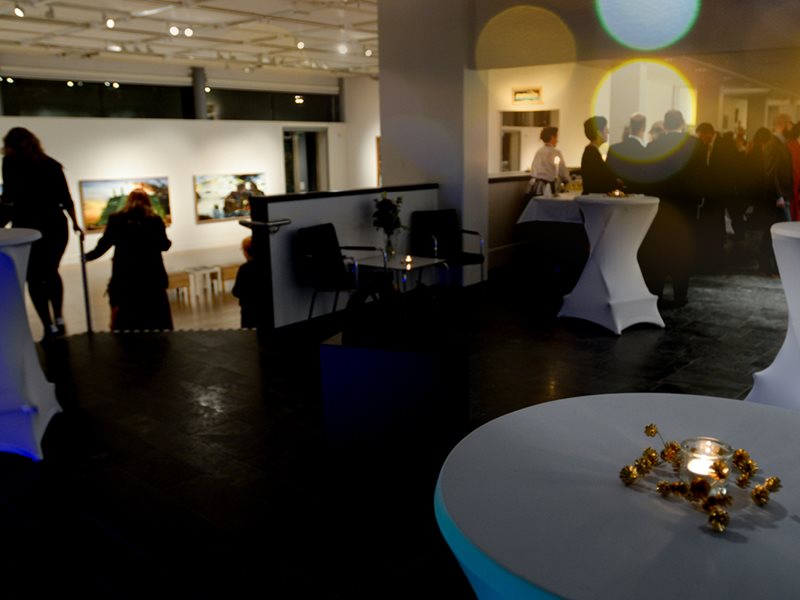 Location
Konsthallen i Luleå
Skeppsbrogatan 17
97233 Luleå