Events
Guided tour of Gammelstad Church Town
Want to learn more about exciting Gammelstad? Why are there over 400 small red church cottages in Gammelstad? And have you always wondered what it looks like in a church cottage? Great! Then you should join us for our fun and educational tour of the world's largest and most well-preserved church town. Simply a World Heritage-class experience.
You can really feel the wings of history here as we wander the narrow alleys, visit a church cottage and peek into the stately medieval church. By the way, were you aware that it was here in Gammelstad that Luleå grew from a small church and trading place to a real city?
During the pleasant guided tour you will learn more about what it was like in Gammelstad in the past, how the church town is used today, plus why the place is a World Heritage Site that is important to preserve for the future. The walk takes about one hour and our well-read guides know everything and more about our beloved Gammelstad.
Dates
Saturday 4 Feb 15:00 - 16:00
Wednesday 8 Feb 13:00 - 14:00
Saturday 11 Feb 15:00 - 16:00
Wednesday 15 Feb 13:00 - 14:00
Thursday 16 Feb 13:00 - 14:00
Saturday 18 Feb 15:00 - 16:00
Wednesday 22 Feb 13:00 - 14:00
Thursday 23 Feb 13:00 - 14:00
Saturday 25 Feb 15:00 - 16:00
Wednesday 1 Mar 13:00 - 14:00
Thursday 2 Mar 13:00 - 14:00
Saturday 4 Mar 15:00 - 16:00
Wednesday 8 Mar 13:00 - 14:00
Thursday 9 Mar 13:00 - 14:00
Saturday 11 Mar 15:00 - 16:00
Wednesday 15 Mar 13:00 - 14:00
Thursday 16 Mar 13:00 - 14:00
Saturday 18 Mar 15:00 - 16:00
Wednesday 22 Mar 13:00 - 14:00
Thursday 23 Mar 13:00 - 14:00
Saturday 25 Mar 15:00 - 16:00
Wednesday 29 Mar 13:00 - 14:00
Thursday 30 Mar 13:00 - 14:00
Wednesday 5 Apr 13:00 - 14:00
Wednesday 12 Apr 13:00 - 14:00
Wednesday 19 Apr 13:00 - 14:00
Wednesday 26 Apr 13:00 - 14:00
Wednesday 3 May 13:00 - 14:00
Wednesday 10 May 13:00 - 14:00
Wednesday 17 May 13:00 - 14:00
Wednesday 24 May 13:00 - 14:00
Wednesday 31 May 13:00 - 14:00
Wednesday 7 Jun 13:00 - 14:00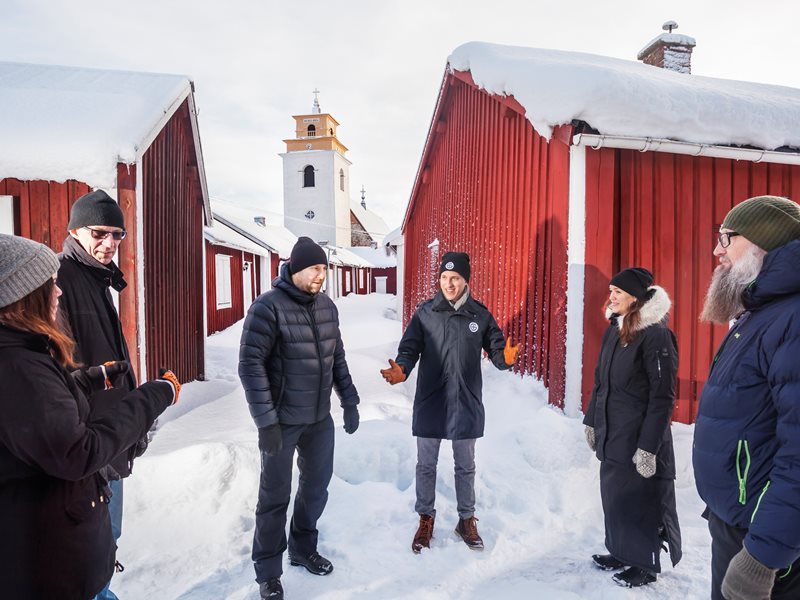 Location
Gammelstad Visitor Center
Kyrktorget 1
954 33 Gammelstad