Take a (quiz) walk down memory lane!
Bring your family and friends on a historic quiz walk in central Luleå, Gammelstads church town or Råneå town. A literal walk down memory lane!
Luleå is a city with a long and rich history. Many of the buildings and places still remains throughout the city and now you can experience them, and compare them to what they looked like before.
So let us take you on a historic quiz on foot in Luleå, Gammelstad church town and Råneå! All you need is an alert mind, a smartphone and some comfortable shoes and you're good to go! Once you've scanned the QR-code at the start point of the quiz you will be provided with a map to help you find the next question. Like a historic treasure hunt!
Each quiz takes about an hour and fits everyone, including if you bring a stroller or use a wheelchair. Please remember to follow Covid-19 guidelines, if you want more information on them you can find it on www.krisinformation.se.
The start points
At the start point you will find a sign with instructions and a QR-code. Scan the code to get to the map and the first question. Once you've answered the question the map will show you where the next one is located, and so on.
Start point in Luleå: The House of Culture/Kulturens hus
Start point in Gammelstads church town: The Visitor Center
Start point in Råneå: Medborgarhuset/Town hall (Västerlångvägen 2)
You can also use the links below:
Click HERE for the quiz in Luleå city.
Click HERE for the quiz in Råneå
Click HERE for the quiz in Gammelstad church town.
1. Turn on location services (GPS) in your phone.
You also need to turn on location services for your browser.
2. Link or QR code.
To start the hike, either scan the QR code or enter a link in your browser. Notice that each hike has its own link and QR code.
3. Now you are ready!
Follow the instructions on your mobile phone. Good luck!
Useful tips!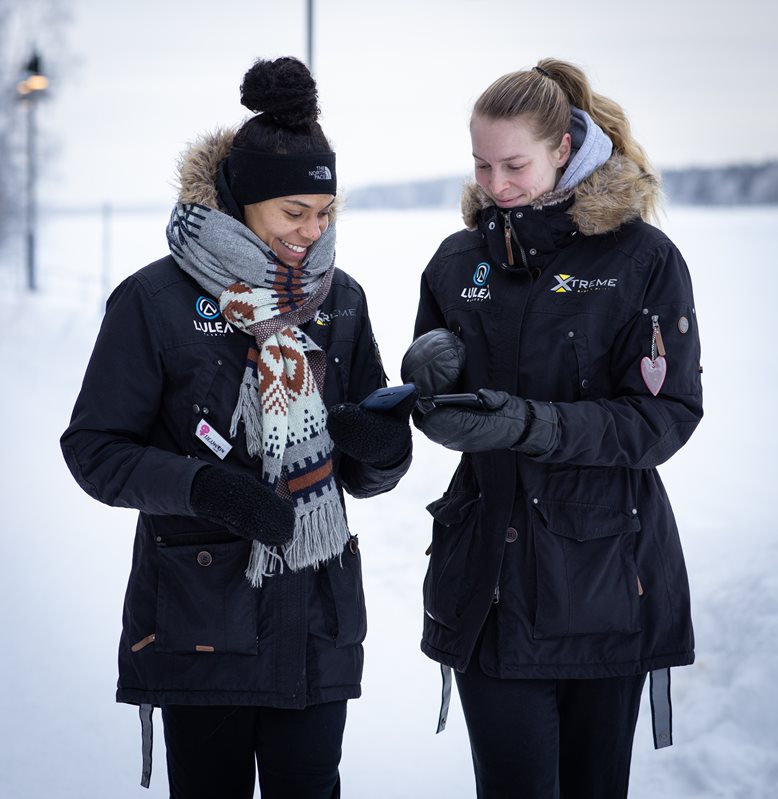 At the start point of the quiz you'll find a sign with a QR-code (and a link if you'd rather use that) to the map.


Your location services needs to be turned on through the whole quiz for it to work properly. When you are close to a question, press your finger down on the X on the map to increase the radius of the circle. That way you'll reach the question easier.


You need to answer each question before you can move on to the next.


Note that you should not update the webpage during the quiz. If you do that your answers will be lost and you'll have to start over.


If you take the quiz on a winter day it might be good idea to bring a powerbank or keep your phone in your pocket when you don't use it to save battery. 


Some of the stops are next to roads with traffic. Please be careful and follow proper traffic rules when you navigate through the city. 
The quiz is a collaboration between Luleå kommun, Luleå Business Region and Raan. If you have any questions regarding the historic quiz please direct them to kommunikation@lulea.se.
Text: Luleå kommun
Photo: Luleå Business Region