Hiking in Luleå is almost like strolling through the history of this unique city. For instance, you can begin by hiking across the large shingle fields on Bälingeberget – the first spot to rise from the sea, following land uplift after the recession of the inland ice sheet. At the time, Bälingeberget was just in islet in the middle of the sea and the waves shaped the rocks that now make hiking on the mountain a fascinating experience.
Continue through the history of Luleå by visiting the place we now call Gammelstad Church Town, an UNESCO World Heritage Site and once the centre of Luleå, before the city was moved in the 17th century. Here you can start your hike to Gammelstadsviken, which  is one of the best bird locales in the region. Here you will find bird watching towers, information signs and campfire sites. One of the trails to the bird watching tower is accessible for the disabled. Bring your binoculars and discover another of Luleå's gems. When you have made your way to the modern city of Luleå, on the peninsula by the coast, you will find many other amazing areas to explore on foot. When people moved here in the 1600's, they also began exploring the surroundings. This helped create several excellent hiking trails near the city centre, such as one of the locals' favourites, the trail around Hertsöträsk.
The hiking guide
Luleå has a lot to offer hikers. We have collected our favorite destinations and trails in this guide and we hope you will enjoy them just as much as we do. None of the trails in this guide are particularly difficult to hike. We have divided them into three levels, to give you an idea about their character. It is however, important for everyone to make their own assessment based on experience and physical fitness.
You can also pick up a physical version of the guide at the Luleå Tourist Center in Luleå city. They can also give advice om communications and recommended trails, or other questions you might have.
Click here to download the guide in PDF-format. Click here to see our other guides.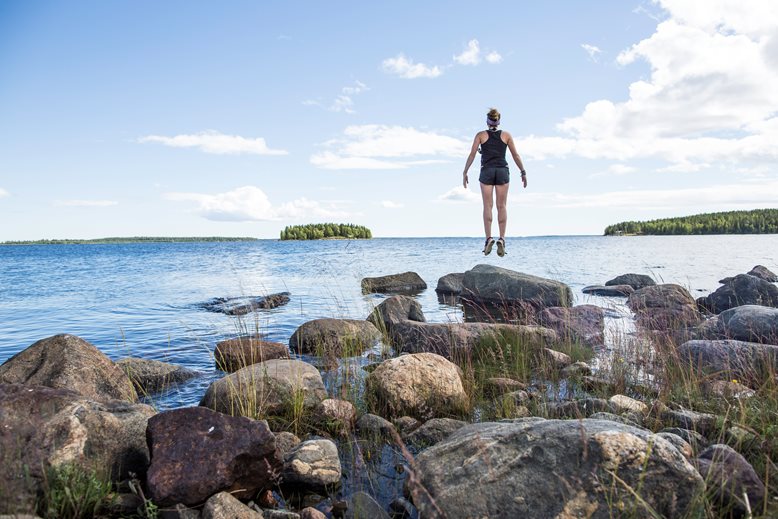 Luleå lokaltrafik (LLT), our public transportation, will take you around the city. An LLT infopoint can be found on Smedjegatan 13, in the city centre.
Länstrafiken Norrbotten operate bus lines all over Norrbotten County. Buses are available to Alvik, Ersnäs and Bälinge.
In summer and autumn, tour boats will take you to the largest and most popular islands in the Luleå archipelago: Sandön, Hindersön, Junkön, Kluntarna, Småskär and Brändöskär. This way you will also reach the Luleå Council cottages, Jopikgården on Hindersön and Klubbviken on Sandön. The tour boats depart from Luleå's South Harbour. At Tjuvholmssundet you'll find rowing boats you can rent to get across the channel that separates Sandön from the mainland.