Hiking in the archipelago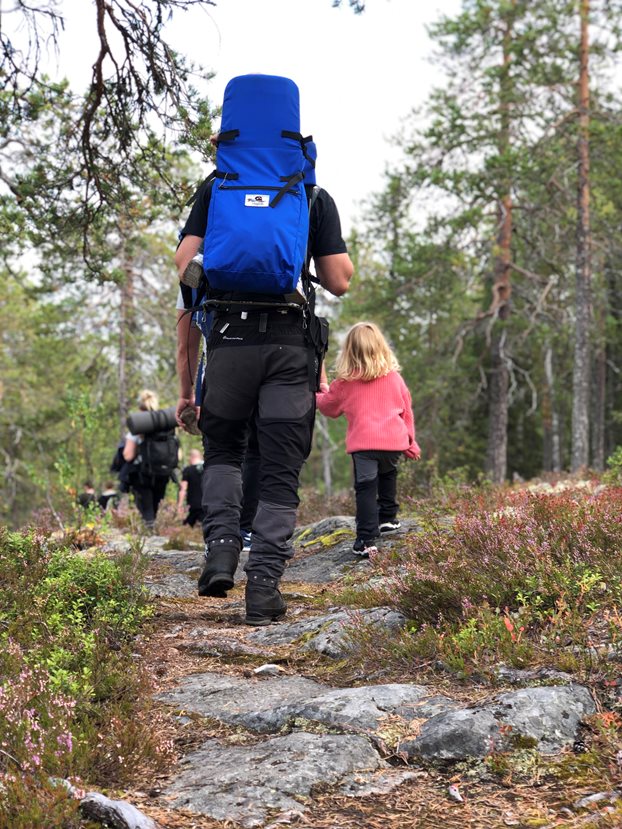 Text: Marina Wikberg
Hiking is an excellent way to take part in the exciting nature of the archipelago. On Kluntarna and Småskär islands there are nice hiking trails.
Kluntarna – a nice hike with a varied nature
It is usually said that Kluntarna island contains the entire environment of the archipelago, because the island is so varied. Here there are nature trails of 2 and 6 kilometers. Both start from the nature exhibition at the guest harbour.
Along the trails, depending on which one you choose, you can hike over a cobblestone field and slabs that have been ground by the ice sheet. Discover the lookout tower, the old forest and Kråskskärsviken with its swimming beach, sauna and viewpoint. Also don't miss Victoriaklippan, a well-photographed rock formation also known as Kluntgubben (the Kluntarna man).
Småskär – historical hike with magnificent nature
Småskär's nature trail is 6 kilometers long and starts in Bullerhamnsviken where the tour boat docks. During the hike, you will pass polished round slabs, cobblestone fields and natural areas where the archipelago's birds thrive. Don't miss one of the island's best bathing spots – Badviken, the Luleå archipelago's oldest chapel, typical sailors' huts and remains of houses and a judge's ring.
Do you want to know more?
Download the hiking guide "Hiking in Luleå" here or pick up a printed copy from Luleå Tourist Center in Kulturens hus.