Fishing in lake Stora stenträsket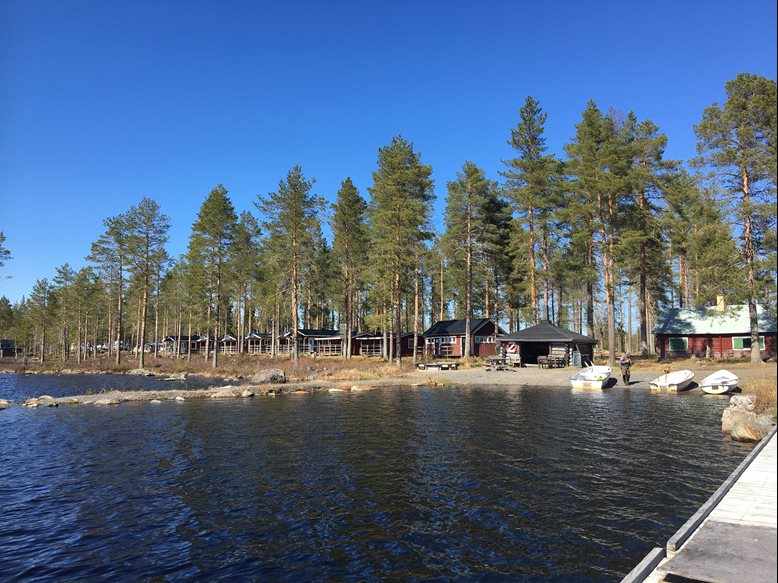 Lake Stora Stenträsket is found north of the small village of Krokträsk, in the eastern part of the municipality. Trout and arctic char are introduced twice per year, and there is also perch. Good ice fishing in winter. The lake is like a large coldspring, and its water is drinkable. It is beautifully embedded in coniferous forest, and found at a relatively high altitude, 169 metres above sea level.
Stora Stenträsk is also the name of the fishing camp by the lake. Boats can, if available, be borrowed on purchase of a fishing licence. Here, you will find cottages, a common room, caravan parking spaces, saunas, a wood-fired outdoor hot tub and a small, unmanned convenience store with digital payment options. The camp is open for most of the year and around the lake you will find half a dozen wind shelters. Two sandy beaches are found here, a smaller one close to the camp and a longer one 3 kilometres away. The area is child-friendly. There are no eatery options, but larger groups can book events including catering. If you are lucky, you will also meet local legend and storyteller Johnny Engman. Stora Stenträsk is found 80 km from central Luleå.
No boats, private or borrowed, may use any kind of motor on Lake Stora Stenträsket.
See map and description of the trip in our guide "Fishing in Luleå".