Fishing in Luleå archipelago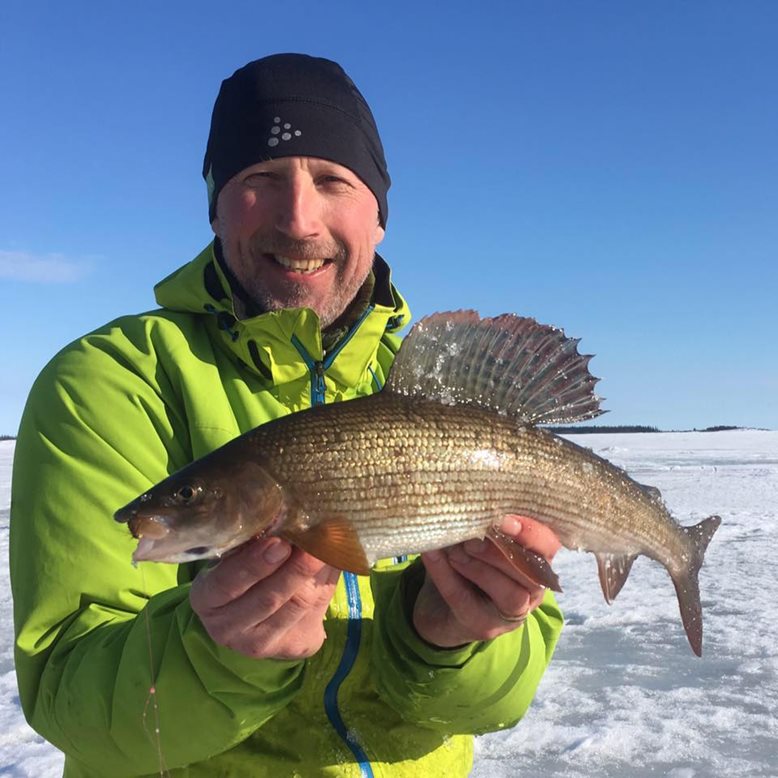 The Luleå Archipelago offers interesting fishing opportunities. Here, you will find large pike as well as perch, whitefish, grayling, salmon and sea trout. The archipelago is relatively shallow, with an average depth of nine metres. Fishing from a boat puts you at a major advantage, but there are of course locations in which you can fish from land too.
The outermost islands offer a unique and sometimes barren environment. The border of the outer Luleå and Råneå archipelagos is located by the three characteristic islands of Hamnörarna. Grayling fishing is good in the outer archipelago. From Fjuksön and further on out, you will find grayling, fished with fly or spinner. Grayling fishing is possible all the way out into the outermost archipelago, by the rocky outpost of Båtöharun. These islands are easiest to reach by boat, and there are local companies, offering tours here, info at visitlulea.se. When water temperatures are right, sea trout fishing is also good, especially in shallow bays.
The river mouths and shallower waters around some of the islands are best for pike. Outside the river mouth fishing areas, rod fishing is free, no licence is needed. In winter, opportunities to ice fish for perch, whitefish and grayling are excellent in the archipelago.
See map and description of the trip in our guide "Fishing in Luleå".