It is easy to snap a good photo whichever way you turn among the quaint streets of Gammelstad's Church Town. The stately church, the crooked little alleys and the historical environment offer many beautiful motifs, but some places stand out a little extra. Pack your camera, come to Gammelstad and don't miss these five spots if you want to take really nice photos.
In the alley at Linellgränd and Davidsgränd
You can find one of the Church Town's finest views obliquely in front of the bell tower, across Framlänningsvägen. Find your way in between the cottages and see the view of cottages and the beautiful bell tower.  The place invites you to beautiful photos regardless of weather and wind, time of day or season.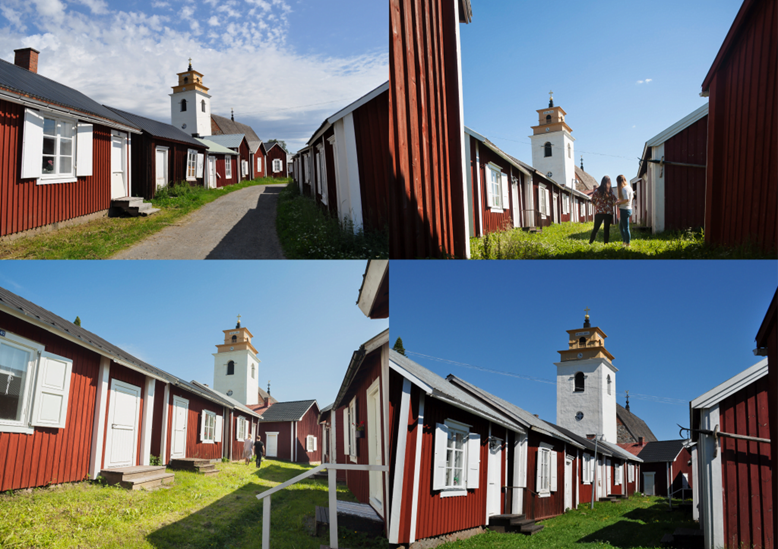 Among the cottages at Jordbrogränd
A little further down the Framlänningsvägen lies Jordbrogränd as a crooked little gravel-covered cross street. Here the cabins stand in a slope below the church, and you can get really nice close-ups of two-room cottages and joinery details, as well as photos with both the church cottages and the bell tower.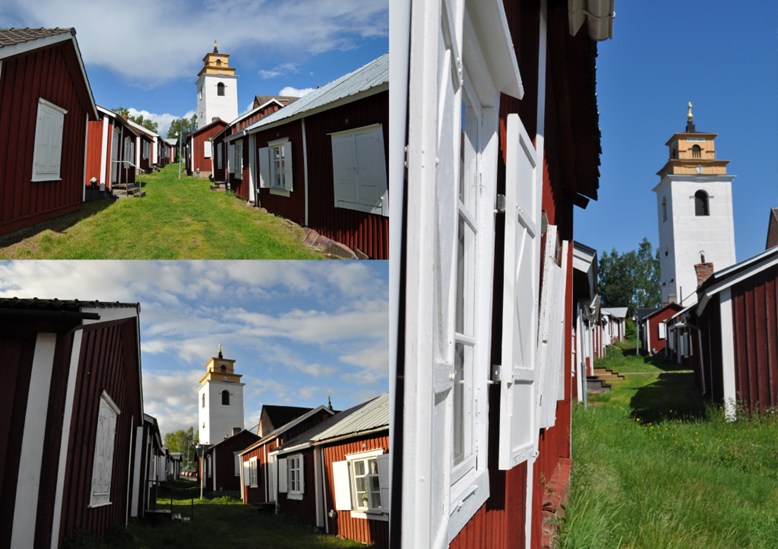 The bourgeoisie block on Häradsvägen
In the old bourgeoisie block below the church square there are a number of houses and buildings that differ from the simple small cottages. This is where merchants and other wealthy citizens lived all year round. This is also where the city of Luleå was founded in 1621 – before the land elevation forced the entire city to move to the place where it is located today. Stroll along Häradsvägen and parallel street Apoteksvägen and let the camera work in the beautiful small-town environment.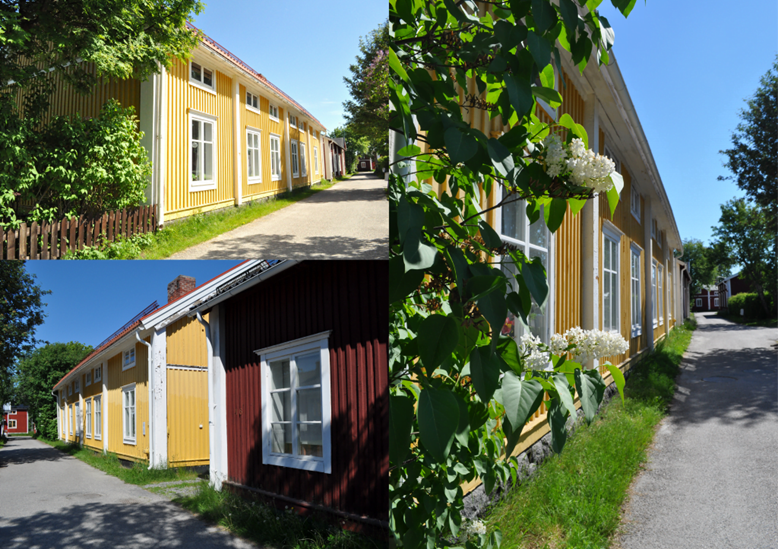 Front row seat on Gamla Bodenvägen
You can find one of the very best places to photograph just where Gamla Bodenvägen turns down the church hill. If you stand here you end up right in front of the bell tower, and it's almost impossible not to get a postcard-like photo.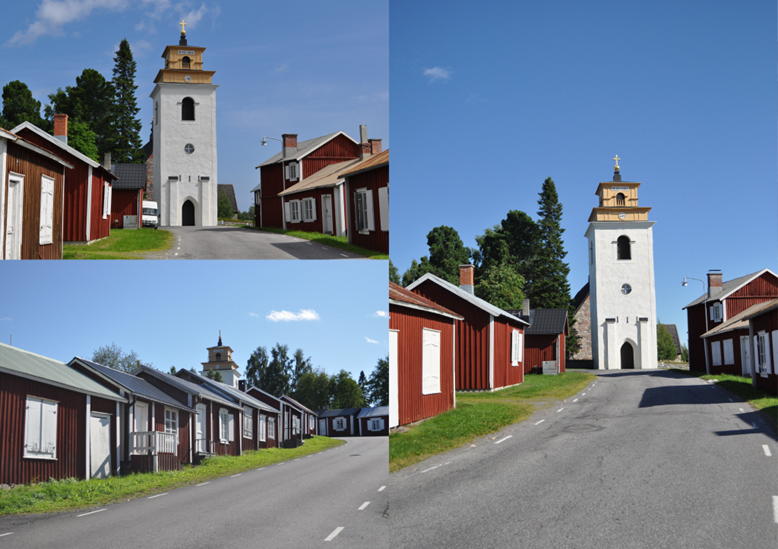 Looking up from Gamla Hamngatan
A real classic and thus one of the most photographed views in the entire Church Town. Gamla Hamngatan is photogenic in all directions, but especially beautiful motifs may still be up towards the Church square. Wander down about 100 meters along the street, turn your nose to the church and get both the church tower, bourgeoisie and one and other church cottages in the same photo.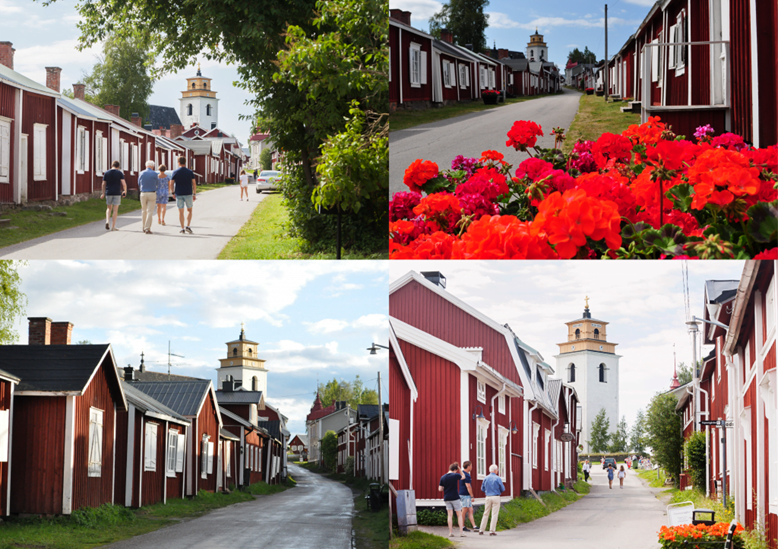 Visit the Visitor Center for maps and more tips
Can't you get enough of photographing the special environment in Gammelstad Church Town? Come by the Visitor Center, located in the old Bethel Chapel in the middle of the Church Square. Here you can get even more tips on good photo spots, as well as a map of the Church Town so you can easily navigate around.