The archipelago on one island | 2 km and 6 km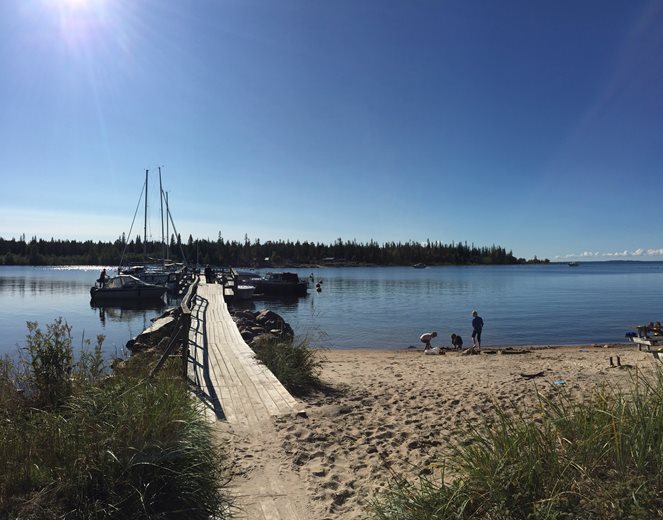 A gem in the Luleå archipelago. The nature trail on the island is divided into two routes. The short route takes about an hour, going around Kråkskäret. The longer route takes at least two hours. Including stops for swimming and rest, it's suitable as a half-day hike too.
Difficulty: easy/intermediate.
See map and description of the trip in our guide "Hiking in Luleå".