Make sure you know where you are going before departure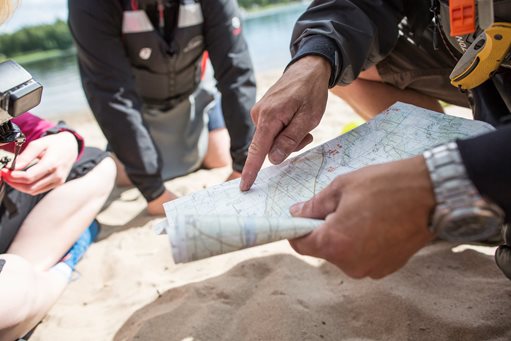 Complete our guide "Kayaking in Luleå" and use a topographic map, scale 1:50,000 or a nautical chart with more extensive information about shallows, markings, waterways etcetera. 'Båtsportkortet för Bottenviken' is a nautical chart of a very manageable size, also available laminated and waterproof.
The website lulea.se/skargard has more information about the Luleå archipelago.
The book "Din egen lots till Luleå skärgård" is available for purchase at Luleå Tourist Information Center in Kulturens Hus.