Biking in winter? Sliding around on slippery city streets?
No, not like that. Far from it. In recent years, Luleå has become Sweden's fatbike heaven. In summer, visitors go cycling on our islands in the archipelago – during the winter you can also cycle between the islands. The wide, durable tyres of the fatbike means it can get you over any kind of terrain, you can go cycling on the ice to the outer rim of the Bothnian archipelago, with the northern lights above and winter grazing deer around you on the islands outside Luleå.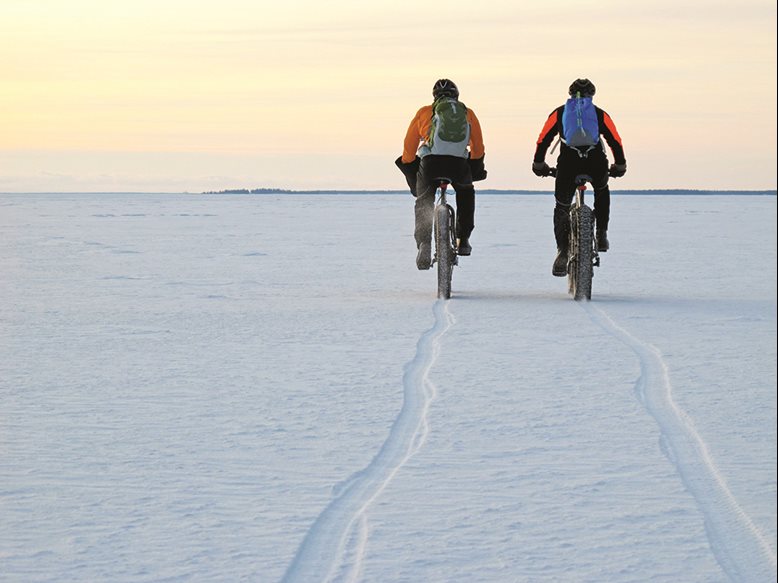 In Luleå and the surrounding area, there are several companies that offer guided winter activities and experiences, both in the archipelago and in the city and in the forest in the countryside. If you want to cycle on your own, there are companies offering rental of various types of bikes. More information can be found under "See & do" – select the tag Biking.