Plan
Gammelstad Visitor Center
Gammelstad Visitor Center is located in the middle of Gammelstad Church Town World Heritage Site, just next to the beautiful Nederluleå Church. It is the perfect place to learn more about Gammelstad's fascinating history and receive tourist information.
Remember to visit the entertaining and educational exhibition on the second floor of the beautiful old tower house on Kyrktorget. Here you will learn more about Gammelstad through the ages. Fun, interactive elements are interspersed with text screens and more traditional exhibition technology. You will also get to see what it looks like inside a church cottage, in a life-size model. The exhibition is suitable for the whole family, for example there is a small mouse family that guides the children in the world heritage and you can build your own digital church cottage.
Gammelstad Visitor Center offers guided tours of Gammelstad Church Town all year round. Tours on specific dates and times, book now at www.visitgammelstad.se/book.
There is also a nice souvenir shop with everything between traditional cups and teas to stuffed animals, books and puzzles.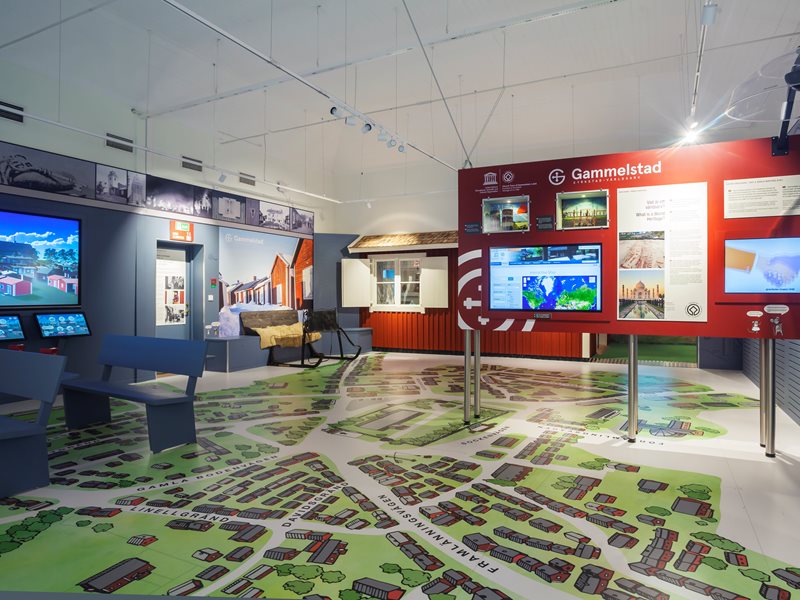 Address
Kyrktorget 1
95433 Luleå
Sweden