See & do
Fritidsbanken
Anyone can borrow sports equipment for free at Fritidsbanken. The equipment has been gifted by the locals of Luleå and will be used to its full extent, which is good for the environment and great for you! It can be anything from skates and hockey sticks to tennis rackets, football shoes and helmets. 
During the winter:
During winter Fritidsbanken is located at Porsöhallen. See what equipment we offer right now here.
You can both borrow and donate leisure items at Porsöhallen. You may borrow the equipment for a maximum of two weeks. A smaller amount of equipment is also available to borrow at Råneå fritidsgård.
During the summer:
Fritidsbanken relocate to Södra hamnplan during the summers. There are also Fritidsbanken popups at the islands Kluntarna, Småskär and Junkön in Luleå archipelg o where you can borrow equipment over the day. There are kubb games, hobby horses, kickbikes, basketballs, tennis rackets,  flippers and cyclops for example.
Visit our website for more information about opening hours!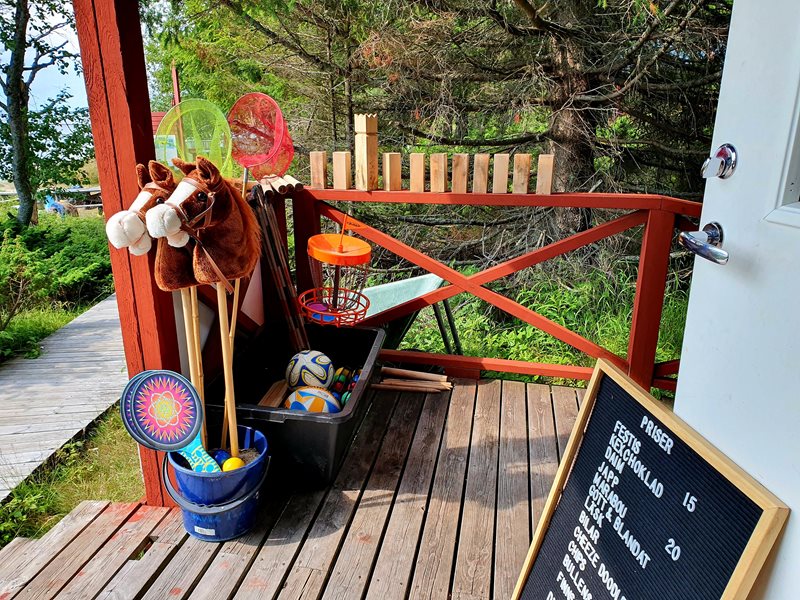 Address
Universitetsvägen 10
977 54 Luleå
Sweden